Online Orders
All online orders are processed through PayPal, including credit cards. A PayPal account is not required to pay with credit cards even though the purchase will be processed through PayPal. If you would like to place an order with us, we allow for 2 free sample teas. Please let us know what you would like to sample when checking out.

For shipping prices and policies click HERE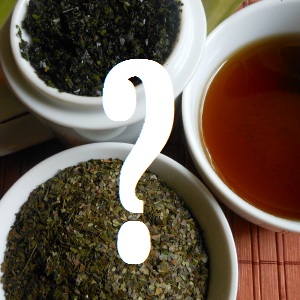 Choose Your Own Adventure: Guayusa Edition
At Butiki Teas we love guayusas! So, we are offering packages of 4, 5, 6 or 7 guayusas and you get to choose which ones you would like. Each guayusa in this package is $3.75 for 1 ounce, which saves you $.25 to $.75 per guayusa (or $3.50 each if you chose the all 7 guayusa package). Simply choose how many guayusas you would like to try below and let us know which guayusas you want us to send you by entering them in the 'instructions to seller' section at checkout or by emailing us. Each guayusa must be different, so no repeats. We have the following guayusas available: Apricot, Cider, Good Morning Sunshine (Lemon), The Killer's Vanilla (vanilla, mint, lavender), Organic, Tangerine Creamsicle, and Winter Fire. For more information about our guayusas click HERE.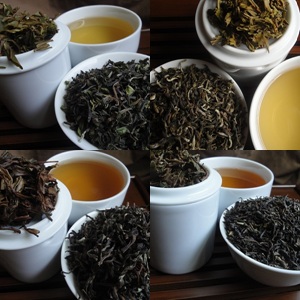 Darjeeling Delight Sampler
Our Darjeeling Delight sampler includes 4 Darjeelings, each from a different estate. This sampler includes 1 ounce of the following Darjeelings: Giddapahar Darjeeling Extra Special (black tea, SFTGFOP-1), Glenburn Estate Darjeeling (black tea, FTGFOP-1), Thurbo Darjeeling (black tea, SFTGFOP-1), and Castleton Moonlight Darjeeling (oolong, AA 2nd Flush). SFTGFOP-1 stands for Special Finest Tippy Golden Flowery Orange Pekoe-First Flush and is a grading designation. Purchasing one ounce of each of these teas separately would cost $30.85 but we are offering these 4 teas together at a 25% discount for a total of just $23.00.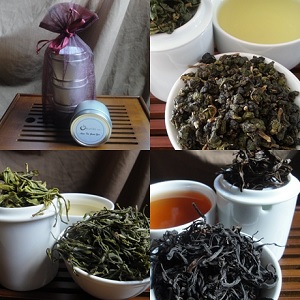 Luxury Sampler
Our Luxury Sampler offers three exceptional teas and includes: 20 grams of Anxi Tie Guan Yin (oolong), 10 grams of Organic Huangshan Mao Feng (green tea), and 10 grams of Mi Xian Black (black tea). The tins are housed in a burgundy organza bag. For more information about the sampler click here. We are offering these three exquisite teas for just $19.75.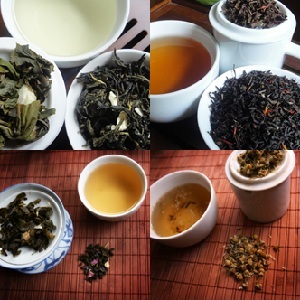 Spring Spa Sampler
As spring drives away the harsh winter, exquisite flowers thrive inviting us to enjoy nature. Treat yourself to a day at the spa with our sampler that features soothing floral teas, one tisane, and even includes a unique fruity tea. This sampler offers the following teas/tisane: 1/2 ounce Organic Lavender Chamomile (herbal), 1/2 ounce Rose Violet Calendula (oolong), 1/2 ounce Flowery Pineapple Oolong, and 1 ounce Tamarind Pop (black tea). Purchased individually, these teas would cost $20.00 but together we are offering them for only $15.50. That's 22% off their individual prices!